In each of the main meals, I try to include enough protein. Then there is enough strength and saturation for a really long time. I eat legumes three or four times a week. It can be mung bean sprouts, lentil soup, red beans in vegetable soup, chickpeas in a salad, or such simple green lentil patties. Turmeric, red and black peppers make beans tastier and easier to digest, which is why I always add these spices to bean dishes.
These cutlets are prepared very simply, they are based on only a few ingredients: green lentils, carrots, tomato paste and spices. They are delicious to eat with any vegetables and almost any sauce – with pesto, vegan mayonnaise or a mix of olive oil, salt and sour cream. You can also put them on a whole grain bun, add a spoonful of sauce, thinly sliced ​​​​pickled cucumber – and you get a delicious and hearty vegan burger.
Ingredients:
1.5 cups boiled green lentils
1/2 cup grated carrots
2 tbsp. spoons of tomato paste
2 tbsp. tablespoons fresh parsley
3 cloves minced garlic
3/4 teaspoon paprika
1 teaspoon turmeric
1/2 teaspoon dry onion
3/4 tsp salt
1/2 teaspoon freshly ground black pepper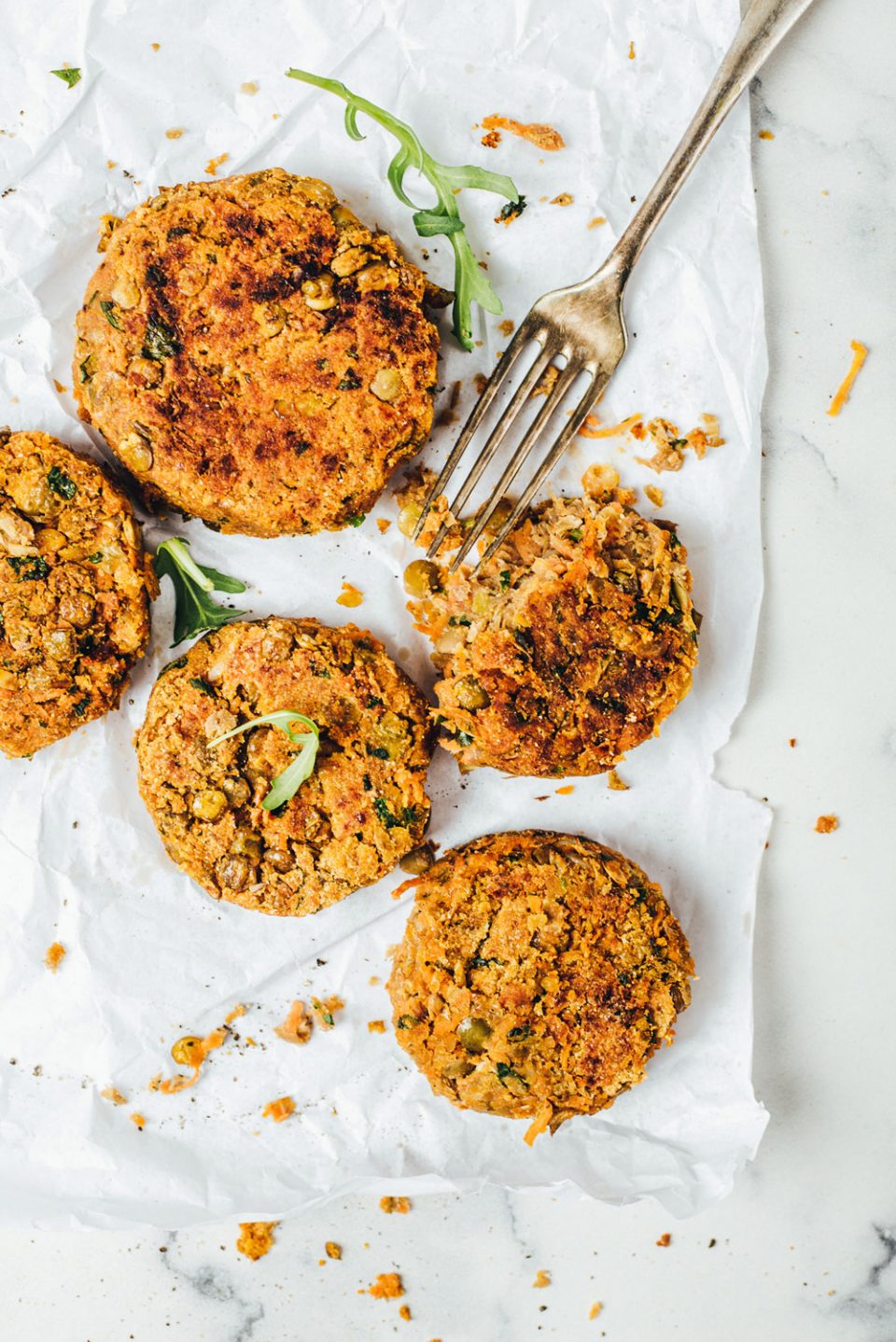 Transfer one cup of boiled lentils to a large bowl and mash well. Add the remaining 1/2 cup unmashed lentils to add texture. Add grated carrots (you can squeeze it out with a towel to remove excess moisture), tomato paste and the rest of the ingredients. Mix well. If the dough is too wet, add a couple of tablespoons of flour (such as spelled, corn or rice). Form 5-6 cutlets.
Fry the patties over medium heat for about 3-4 minutes on each side. Serve ready-made cutlets with fresh or baked vegetables and your favorite sauce.